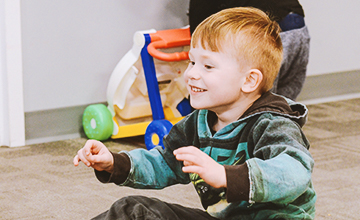 Child Care
When the curriculum is taught with the children's developmental stages in mind, children are more likely to feel excited about and challenged by what they are learning.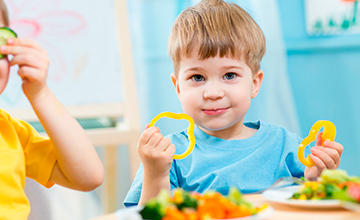 Healthy Meals
Meals at our centre are served "family style" in class groups. Our teachers sit and eat with the children to model table manners and healthy eating habits.
Active Learning
Children learn through the process of play because of an inner drive to explore, experiment, and discover.
Welcome to
Kings Valley Early Education Centre
Kings Valley Early Education Centre is the perfect place where your children will want to play and learn! We provide a healthy, safe, stimulating and nurturing environment for your child to explore daily, gaining confidence and independence through play.
More About Us
Our Curriculum
We follow the New Brunswick Curriculum Framework
What Parents Say
Having my son attend KVEEC has been an extremely positive experience. The transition into joining his new classroom was made so smooth by the wonderful educators and great kids from KVEEC.
As parents, we are so comforted to know that our son is at a daycare where he is loved and cared for. All of the staff, not just the ones who work in his class, know him by name and are friendly and kind
From the time we first walked through the doors, everyone has been so warm, genuine and helpful. The teachers truly are one of a kind.
KVEEC programs operate seamlessly; the students are in the highly capable hands of multiple educators, and teaching and learning come in a variety of forms. Thank you, KVEEC, for playing such a crucial role in our daughter's early life and future success!